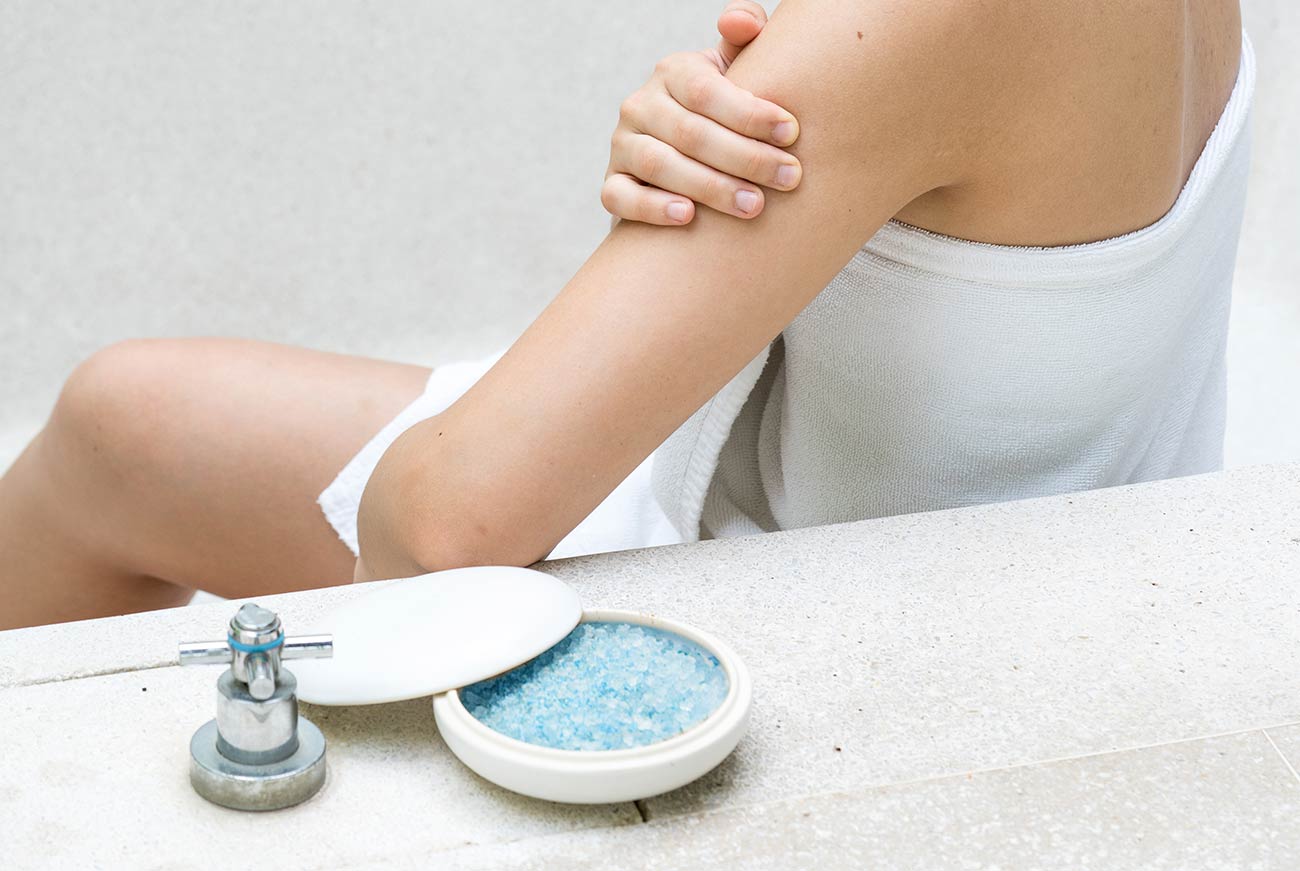 Skin care after the vacation
Before the vacation we do everything to look our best on the beach: diet, exercise, slimming treatments, depilation… We forget that care after the vacation is equally important. An expert from Ambra Day SPA will tell you what to do to enjoy beautiful, healthy skin for as long as possible, not only in the context of a permanent tan.
We all love vacations and so does our body. A well-rested face looks younger and a sun-kissed complexion is more radiant. However, many of us can not imagine vacation without the beach, sea, sand, pool, air conditioning. Meanwhile, our skin does not tolerate well salty and chlorinated water, changes in temperature or excess sun. We should remember about the harmfulness of these factors. To keep the positive effects of vacation relaxation for our skin for a longer time, it is also necessary to take proper care before, during and after the vacation.
Protect your skin from the sun
It is better not to overdo with sunbathing. The sun is essential to our lives, but at the same time it destroys collagen fibers, which causes premature aging of the skin and returning from vacation with discoloration. Remember that even the filter 50 does not protect the skin against harmful radiation in one hundred percent. In addition to sunscreens, it is worth taking care of intensive skin moisturizing.
Also helpful are treatments and year-round chemical peels, which we can safely perform before and after the vacation. Among the treatments in our offer for the summer I can recommend especially DNA Recovery Peel and Ferulac with vitamin C.
The first of them protects and reduces cellular DNA damage caused by the sun (UVA and UVB radiation), and thus slows down the photo-aging process. It also reduces the number and depth of wrinkles and improves skin texture. It is best performed four times at intervals of 3-4 weeks.
Ferulac treatment with vitamin C is a banquet treatment, which thanks to the combination of ferulic acid, vitamin C and hyaluronic acid protects the skin from radiation and oxidative damage. It moisturizes, inhibits melagenesis and attracts water molecules to the stratum corneum, while vitamin C beautifully adds radiance and improves skin tone.
By the way, I would like to dispel the popular myth that acid treatments should not be performed in the summer. Today's generation of peelings with the use of nanotechnology gives such opportunities, so we can enjoy the benefits of some acids throughout the year.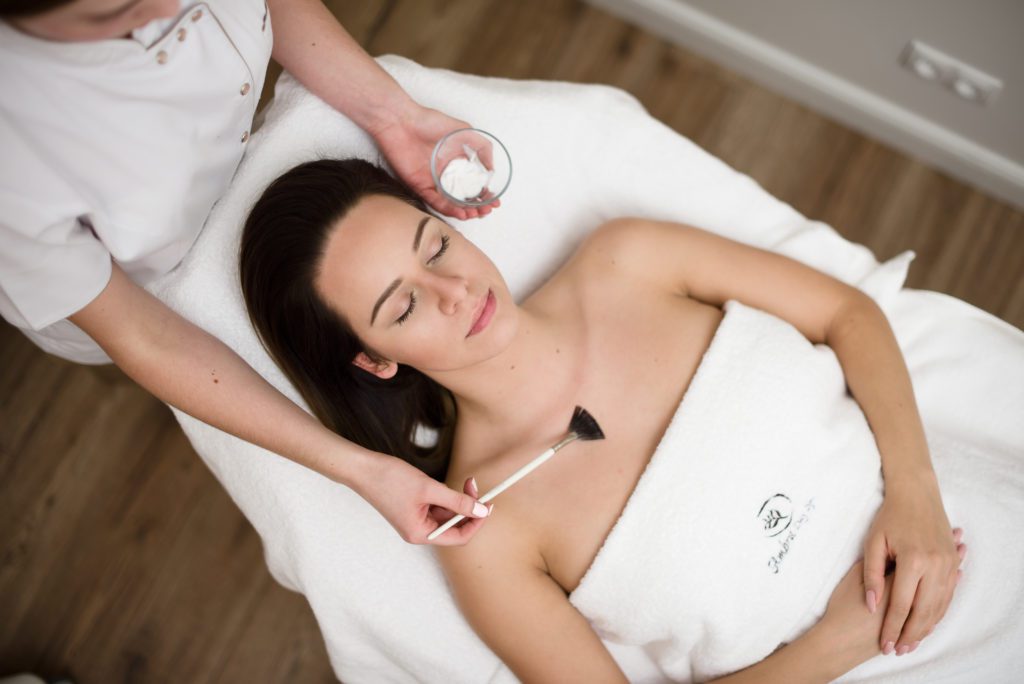 To minimize the negative effects of staying in the sun, while on vacation, in addition to using sunscreens, moisturizing lotions or cooling mists, we should also wear hats. They protect the scalp, and those with a wide brim also the neck.
Bathing, both in the sea and in a swimming pool, also contribute to dehydration and drying of the skin. Pool chlorine also weakens the protective barrier of the epidermis. We must remember to finish each day of vacation by massaging into the body of your favorite oil, lotion or butter. I personally recommend so called dry oils that do not leave a greasy film on the skin and after their application you can immediately get dressed.
After returning from vacation it is necessary to perform a full body scrub. You should not be afraid that this will ruin our beautiful tan – on the contrary, the tan will be more visible, and the skin will be softer to the touch. Various preparations will also be better absorbed, thanks to which the skin will be restored to its proper condition faster. You should choose mild scrubs, for example those based on oils. Too harsh can further irritate the skin damaged as a result of excessive exposure to the sun.
After exfoliating, it is a great idea to do a moisturizing treatment for the whole body, such as Watermelon Fruit from our offer. It is also a good idea to use treatments containing honey, which has not only moisturizing, but also soothing and smoothing properties. In our offer you will find, for example, the Honey and Vanilla treatment, the first stage of which is already a sugar peeling.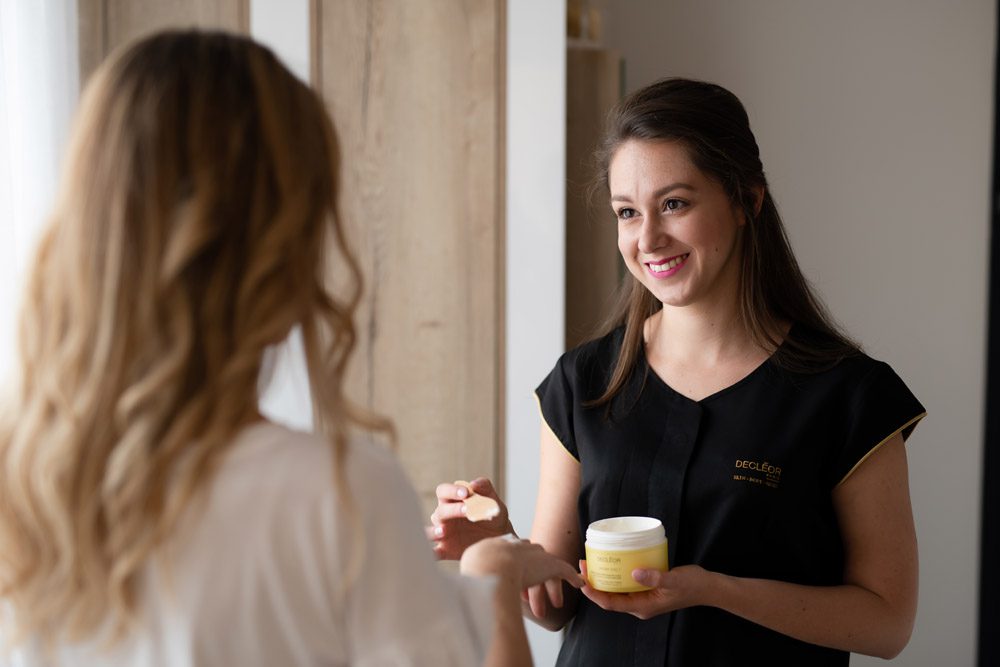 To enhance your naturally fading tan, we recommend gradual bronzing lotions. At Ambra Day SPA we have extremely effective bronzers. The products work very gently, intensifying the effect of the tanned skin day by day, and at the same time they smell beautifully. At a later time you can use the manual tanning method which gives a very natural effect and will let you enjoy the memories of summer longer.
After the vacations, feet and hands also need proper care. This is where treatments and cosmetics with urea, beeswax and soothing allantoin come in handy.
After returning from vacation, it is worth booking a visit to the beautician and perform a comprehensive care of the face, neck and cleavage, for example, treatment with hyaluronic acid, which binds water molecules and thus restores proper water balance to the skin. To achieve optimal and lasting results, I recommend a series of treatments.
It is worth using professional skin care all year round. It is an investment in the healthy future of your skin. We invite you to book visits to our SPA – also after the vacations.