Slimming and body shaping
LPG ALLIANCE ENDERMOLOGY
Endermologie®
The only 100% natural, non-invasive and effective method of mechanical skin stimulation that naturally reactivates cell metabolism. It works on fat release and skin laxity while fully respecting the biological balance of the body and skin.
ALLIANCE, A NEW LPG® TECHNOLOGY PATENT.
LPG® has developed rejuvenating and slimming treatments for the 21st century. Once again LPG® is breaking the rules and challenging conventional approaches to beauty. For the first time in its history, a treatment head equipped with two rollers has undergone a spectacular evolution.
For the first time, two technologies have been combined to produce spectacular treatment results and improve the functioning of the whole body with slimming and rejuvenating effects.
A synergy of patented technologies - motorized roller, motorized flap and synchronized sequential suction - for a new way to mobilize tissue, on all its dimensions, providing an even more pleasant and effective treatment.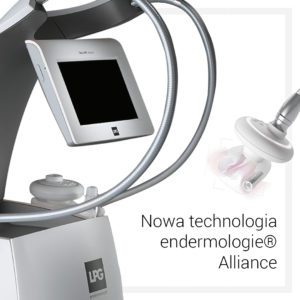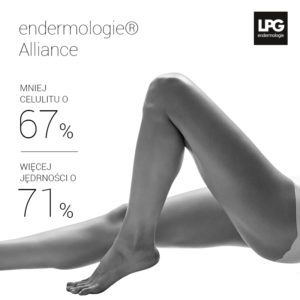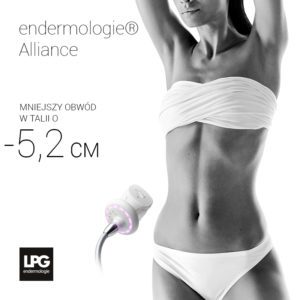 Results:
Elimination of localized fatty tissue.
Increased production of natural collagen, elastin and hyaluronic acid.
Skin becomes firmer and cellulite is smoothed out.
Belly or "sides", cellulite or improving skin firmness... the age-old dilemma no longer exists. Endermologie® treatments are versatile, enjoyable, customized and adapted to:
Skin type.
Key areas.
Desired treatment duration.
CELLU M6® ALLIANCE: FULL EFFECTIVENESS AND FAST RESULTS! AFTER ONLY THE 3RD TREATMENT SESSION:
orange peel smoothing by 67%*.
Skin firming by 71%*.
waist circumference reduction of 3.4 cm*.
* In some people, results are noticeable after a longer period of time, such as with long-term corticosteroid treatment, diabetes, hypothyroidism.

NEW LPG® PATENT: ALLIANCE WITH INNOVATIVE SKIN IDENTIFICATION SENSOR
Thanks to the skin identification sensor, we easily match the power of the treatment to the quality of the tissue! The stimulation adapts precisely to the individual characteristics of the skin. The intensity of the treatment is optimized while fully adapting to each skin type.
Benefits of CELLU M6® ALLIANCE:
Endermologie® combines applications in medicine and cosmetology (face and body).
LPG® techniques are 100% natural, non-aggressive, non-invasive and have no side effects.
Ideal combination with other body treatments.
It has an innovative skin identification sensor that allows us to match the power of the treatment to the quality of the tissue.
Tissue stimulation increased by 25%!
Indications for body treatment:
problematic cellulite.
skin lacking elasticity and density
resistant fatty tissue
lymphatic stasis
Absolute contraindications to body treatment:
cancer - excluding medical indications
inflammation
infections.
anticoagulants.
blood disorder.
pregnancy (except legs)
thrombi
Local contraindications:
rosacea
varicose veins and vascular spider veins
skin lesions, bedsores, ulcers
Recent scars, scar hypertrophy,
scarring.
abdominal and inguinal hernia
bone, joint and muscle lesions in the acute phase.
hormonal implants
vein surgery (for the first two months)
areas undergoing surgery under anesthesia
moles raised above the skin surface
piercings
botox
application of fillers in the form of
injections
lipomas
hemangiomas.
Results after 10 treatments: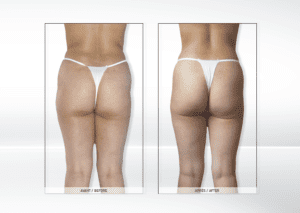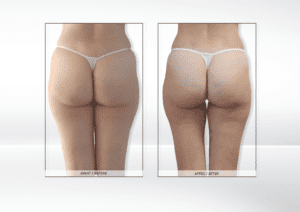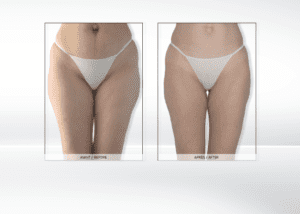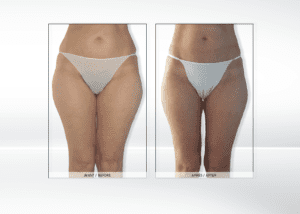 ENDERMOLOGIE LPG LIPO M6
Slimming and body shaping | Endermologie Krakow
Endermologie ® - reduces cellulite, firms, removes toxins
Lipomassage ® - reduces deep layers of fat tissue resistant to diet and exercise.
Lipo M6 offers aesthetic treatments for the body. It is designed to slim the body and shape the figure. It uses a patented LPG® technique. The modules are equipped with two rollers, which use microelectronics allowing for independent control of the direction and speed of their rotation.
Thanks to its ergonomic shape, the head provides comfort and allows to control basic treatment parameters. This is the highest quality and precision in the smallest details, protected by patents. Flexible and versatile modules and heads provide access to all areas of the body.
Lipomassage® technique allows you to carry out treatments on selected parts of the body. Three LPG® Endermologie® techniques: Roll'in, Roll'up and Roll'out, and 4 programs guarantee a precise effect on tissue and long-lasting results.
Lipomassage® reduces deep layers of fat resistant to diet and exercise.
Endermology is a highly effective method for treating cellulite, reducing local fat and significantly improving skin. Endermologie massage is performed using heads with interchangeable tips. The head consists of two rolls with a vacuum chamber. The work of the rollers is based on their rotation in different directions and at different speeds, which causes the retraction and expansion of the skin fold.
The effects are:
- improving circulation
- cleansing from toxins
- faster fat burning
- skin firming
- epidermis exfoliation
Absolute contraindications:
- cancer, acute medical condition
- pregnancy (allowed protocol for tired legs syndrome, edema, except for phlebitis suffered within the last 2 years
- skin infections and all kinds of rashes, erythema (acne, psoriasis, hemiplegia, eczema, urticaria, herpes)
- Phlebitis (hardening of the calves, redness, heat, pain)
- anticoagulants
- vitiligo.
Local contraindications:
- eversion, abdominal hernia, pierçing
- hemangioma
- painful varices
- lipoma
- implants (subcutaneous contraceptives, pacemakers,.)
- vascular fragility
- Injections, implants, peelings, laser treatments,. (depending on skin condition)
- Plastic surgery (liposuccion, lifting,.) in the last 6 months.
STORZ D-ACTOR SHOCK WAVE - cellulite reduction, body contouring, skin firming
WHAT IS SHOCK WAVE STORZ?
Storz is a treatment based on shock wave technology. The head of the device generates an acoustic wave characterized by a high dose of pressure, which increases very quickly in relation to the pressure outside. Shock wave properties are used in aesthetic medicine and physiotherapy treatments. Acoustic wave mechanically stimulates tissues, improves cell metabolism and stimulates the formation of new blood vessels in effect reducing localized fatty tissue or cellulite.
WHAT IS THE STORZ TREATMENT?
STORZ head in contact with the skin generates a sound wave, which produces energy in the form of pressure. The energy transferred into the tissues causes tearing of the fibers surrounding fat cells. The body then removes the broken down fat cells during the natural metabolic process.
INDICATIONS FOR TREATMENT
aesthetic effects
- Fighting cellulite
- Body shaping
- Improving skin elasticity
Physiotherapeutic effects
- Drainage
- Scar and stretch mark therapy
- Muscle and connective tissue relaxation
- Pain relief
CONTRAINDICATIONS
Lack of completed bone growth.
Tumours up to 5 years after cure.
Osteoporosis.
Pregnancy.
Thrombosis, varicose veins in the surgical site.
Umbilical hernia at the surgical site.
Anticoagulants, steroids, anti-inflammatory drugs.
Pacemaker at the surgical site.
Endometriosis - in case of abdominal procedures.
Blood diseases, haemophilia
Epilepsy.
Direct lung, chest area
TREATMENT AREAS
abdomen, thighs, buttocks, arms
BENEFITS
Non-invasive treatment (does not damage the skin), does not require rest and is suitable for all skin types.
FREQUENCY OF TREATMENTS
A series of 8 - 12 treatments (optimally 10 treatments)
1 - 2 treatments per week every 3 - 7 days
Best results are visible even 2 - 3 months after the last treatment.
COMBINED PROCEDURES
LPG Endermologie + STORZ
DURATION OF TREATMENT
about 40 minutes
V-ACTOR+- VIBRATING HEAD DRAINAGE MASSAGE
We use the V-Actor vibrating head in order to unblock lymph flow reducing swelling and pain in the tissue. We move the head throughout the treated area with a slight hold on the head and pressure on the areas major lymph nodes in a cardiac direction.
Benefits of drainage:
relaxation of muscle and connective tissue.
Improved microcirculation.
increased lymphatic activity
reduction of stress through decrease in cortisol
Anti-oedema effect.

Duration: 30 minutes
AROSHA BANDAGES
Treatment with bandages is designed to fight against loss of skin tone, overweight, stretch marks, cellulite, "orange peel".
BENEFITS:
1. modern and effective
It is rich in active ingredients that work synergistically providing visible results after the first session.
Disposable and hygienic.
The product is packaged individually - it is disposable. The bandage material is saturated with active ingredients. The product is subjected to rigorous quality control.
3 Clean treatment
The treatment is clean, no shower is required.
4 Fast treatment
Total treatment time does not exceed 1 hour. After the bandages are applied and left on for 30 minutes, the patient can undergo other treatments.
Bandages used for the treatment:
Aqua Drain - water stasis
Aqua drain are bandages which help to remove stagnant fluids and toxins from the body, they fight the symptoms of cellulite. They support lymphatic drainage.
Active ingredients:
- Dead Sea Salt - rich in calcium, potassium, iodine and magnesium acts on 3 levels: draining, thermal and mechanical action. Firms and tightens, improves circulation, smoothes "orange peel" skin, remineralizes skin and tissues.
- Lactic acid - restores the skin to its proper PH, supports cellular renewal and gives the effect of radiance.
Slim Cel - slimming treatment (swollen cellulite)
Slim Target are bandages soaked in active ingredients that eliminate accumulated water and remineralize the skin. Dissolve fat deposits, reducing the circumference of the treated area. SLIM CEL supports the fight against cellulite.
Effect: slimming, stimulates the process of breaking down triglycerides, has a draining effect, helps sculpt the figure.
Active ingredients:
- Caffeine - has an anti-cellulite effect, promotes drainage, cleanses toxins and improves metabolism, reduces swelling.
- Esscin - has anti-inflammatory properties, protects capillaries, stimulates drainage and improves microcirculation.
- Guarana (extract) - tightens and increases the level of breakdown of triglycerides. An antioxidant and antiseptic effect.
Lipho Cel - treatment for slimming and cellulite
Lipho Cel are bandages saturated with active ingredients. Treatment is designed to fight localized cellulite. The combination of caffeine, L-carnitine and phosphatidylcholine gives the effect of dissolving fat cells and reducing the circumference of treated areas.
Active ingredients:
- caffeine
- L - Carnitine
- Phosphatidylcholine
- Bromelain
- Bioflavonoids.
Lipofit Belly Bandage
Bandage lipolytic action, intensive slimming, designed for problematic body part which is the abdomen. Thanks to the concentrates containing a special molecular synthesis, which acts in a rapid and targeted manner on the adipocytes, activating their metabolism allows you to effectively model and reduce fatty tissue on the abdomen.
Lipofit Bandage:
- Responsible for reducing localized fatty tissue on the abdomen and hips.
- Reactivates microcirculation? Reactivates micro-circulation of the skin, promoting a slimming effect.
- Improves elasticity of skin tissues, preventing their loosening and giving them firmness.
Bandage Lifting Up for bust and cleavage
The latest treatment set designed to remodel the bust and cleavage. Improves the appearance of the bust, shapes, enlarges - even by one size!
Active concentrates instantly fill, sculpt and lift the bust. A series of treatments creates a lifting micro-grid in the shape of an "invisible bra", providing a quick "push-up" effect. The treatment effectively fights the symptoms of drooping, loss of firmness and elasticity of the bust. It enlarges the breasts giving them a beautiful and round shape, as well as improving the elasticity and smoothness of the skin.
Preparations used for treatment:
- VOLUMIZING SERUM lifting and firming emulsion with a very light consistency, closed in a vial with a capacity of 8ml. For application to breasts and cleavage.
- PUSH UP BANDAGS soaked in easily absorbed blend of active ingredients that will improve skin elasticity and tone. It will help to model, restore volume and healthy look to the breasts.
- REGENERATING MASK A delicate mask containing valuable protein fibres and amino acids, which restores elasticity, firmness and tone to the skin.
- TENSTOR MASAGE CREAM tightening emulsion for bust and décolleté massage.
CELLULIT DETECTOR
Cellulite detector is an internationally patented thermographic contact system for detecting and classifying the thermal signs of cellulite.
With this device, it is possible to precisely locate areas that require diagnosis, therapy, and more intensive care. This device can diagnose the problem and indicate the need to undergo treatment. The device includes 1 cold plate for temperatures of 27.3° - 31.1° C, 1 hot plate for temperatures of 30.3° - 35.1° C, reusable plates, a built-in thermometer, user manual.

PRICE for a consultation with the Cellulite detector device PLN 200.
✔️ Price of consultation - free for in-office treatment
✔️ Price of consultation to purchase Arosha cosmetics - free of charge

Using Arosha's Cellulite detector is an investment in your own body. A correct diagnosis, i.e. determining the extent and location of the most difficult form of cellulite, gives a chance for effective therapy. The price of the diagnosis therefore minimises the cost of the therapy, which would certainly be higher in the case of action not supported by knowledge of the problem.
SLIMMING MASSAGE
Intensive slimming massage and body shaping massage. Perfectly sculpts the body and helps to reduce cellulite. Ideal for localized problems (thighs, stomach, buttocks), stimulates lipolysis, eliminates stubborn fat deposits, improves microcirculation, oxygenates and nourishes the skin.
Massage is performed on a special cream that prevents the re-deposition of fat cells during the treatment. Indications: people with advanced cellulite who need slimming down and slimming up.

Duration: 30 or 50 minutes
MASSAGE WITH CHINESE CUPS
Manual massage combined with Cupping Therapy massage, consisting of massaging the body with circular movements of sucked rubber bubble.
It is slimming, elastic and firming. The massage stimulates blood circulation and body fluids, helps to get rid of unnecessary products of metabolism and toxins from the body. Apart from the above-mentioned properties, bubble massage is perfectly relaxing and calming.
It is recommended for people who are stressed, overtired, leading a sedentary lifestyle. As a result, the skin is more elastic, its appearance improves and cellulite is reduced.
Duration: 30 or 50 minutes
AROSHA SHAPING LEGGINGS
Leggings with draining and push up effect.
- help to eliminate cellulite
- improve skin tension
- improve microcirculation
- immediately prevent water retention in the body
- comfortable all day long
- special weave of fabric gives the impression of micromassage during the day
- inserted 99.9% pure silver Resistex Silver fibres have an antibacterial effect.
There is one condition: wear for 28 days / 8h a day